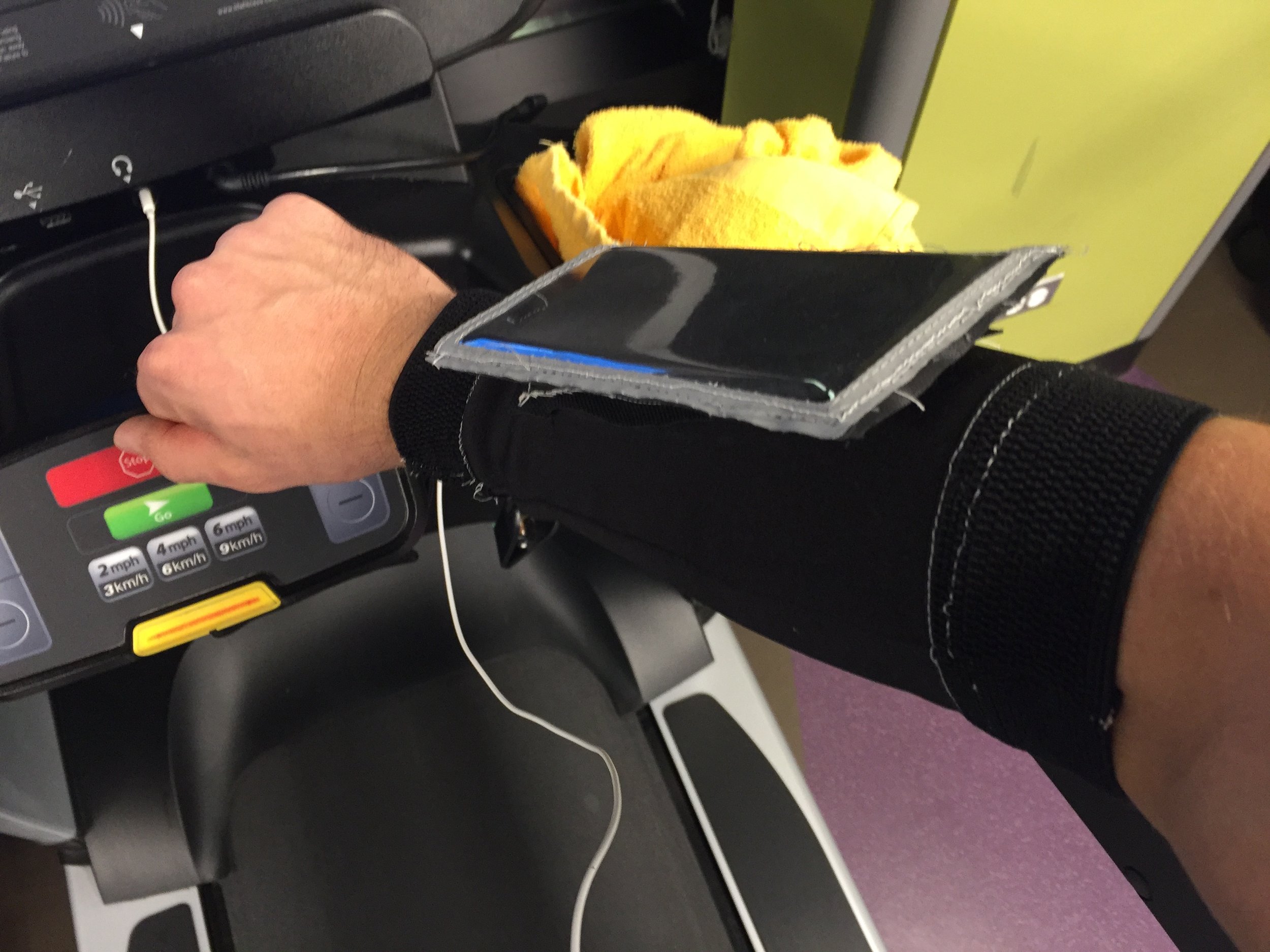 1.) Magentic band: Developed to reduce noise that was present in the Velcro band when removing phone. Use of magnets to hold a phone case on sleeve.
good: Easy on and off removal of phone.
good: Innovative solution with no noise.
bad: Magnets are an expensive solution compared to Velcro.
bad: After testing, magents interfered with phone causing glitches in the interface.
bad: Hand gets really warm and sweaty
What I learned: Magnets do not create noise. Sleeve feels unsafe and strong magents create majot interferences with phone.
Grade: D-
1.) Half Sleeve Band: Developed to eliminate sweating and phone wobble. The band features a pocket with a zipper that allows the user to insert and remove phone.
good: Phone is secured and does not fall out.
good: No sweating.
bad: Once in the pocket, the phone is diffcult to operate.
bad: Limited to a certain phone size
What I learned: Solution works best best when compared to all other prototypes. Removal of phone can be bothersome.
Grade: B-
Thank you to all participants that took their time to fill out my survey. All answers will be helpful in the design process. Please click link to view results.